WHAT IS PUBLIC HOUSING?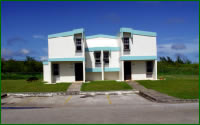 Public housing is an affordable rental-housing program for eligible low-income families, the elderly, and persons with disabilities. Public housing comes in all sizes and types, from two-bedroom to five-bedroom single-family houses and one-bedroom units for the elderly. GHURA has 751 public housing units located throughout Guam. The U.S. Department of Housing and Urban Development (HUD) administers Federal aid to GHURA to manage the housing for low-income residents at rents they can afford.
WHO IS ELIGIBLE? 
Public housing is limited to low-income families and individuals. The lower income limits are at 80% and very low-income limits are at 50% of the median income for Guam. GHURA's Housing Services Division can tell you the income levels for Guam by family size, or you can also find the income limits here on the Internet. [Link to Public Housing Income Limits] GHURA determines your eligibility based on:

Annual gross income; 
Whether you qualify as elderly, a person with a disability, or as a family; and
U.S. citizenship or eligible immigration status.
---

HOW DO I APPLY?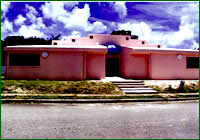 If you are interested in applying for Public Housing, please visit any one of our GHURA site offices:
Sinajana Main Office – 117 Bien Venida Avenue, Sinajana
Site Base AMP#1 – 23 Paquito St, Toto Gardens
Site Base AMP#2 – Hse#10 JC Rojas Circle, Yona
Site Base AMP#3 – Agat Site Base Pagachao Drive
Site Base AMP#4 – 27 Doni Lane, Toto Gardens
HOW DOES THE APPLICATION PROCESS WORK?
You will fill it out an applicant for public housing. GHURA needs to collect the following information to determine eligibility:
Names of all persons who would be living in the unit, their sex, date of birth, and relationship to the family head; 
Your present address and telephone number; 
Family characteristics (e.g., veteran) or circumstances that might qualify the family for tenant selection preferences; 
Names and addresses of your current and previous landlords for information about your family's suitability as a tenant; 
An estimate of your family's anticipated income for the next twelve months and the sources of that income; and 
The names and addresses of employers, banks, and any other information GHURA would need to verify your income and deductions, and to verify the family composition. 
A representative from GHURA's Housing Services Division will describe the public housing program and its requirements, and answer any questions you might have.
---
WILL I NEED TO PRODUCE ANY DOCUMENTATION?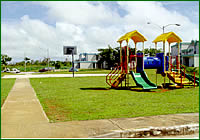 Yes, a GHURA representative will request whatever documentation is needed (e.g., birth certificates, tax returns) to verify the information given on your application. GHURA will also rely on direct verification from your employer, etc. You will be asked to sign a form to authorize release of pertinent information to the GHURA.
WHEN WILL I BE NOTIFIED? 
GHURA will provide written notification. If GHURA determines that you are eligible, your name will be put on a waiting list, unless GHURA is able to assist you immediately. Once your name is reached on the waiting list, GHURA will contact you. If it is determined that you are ineligible, GHURA will explain why and, if you wish, you can request an informal hearing.
---
WILL I HAVE TO SIGN A LEASE?
If you are offered a house or apartment and accept it, you will have to sign a lease with GHURA. You will have to give GHURA a security deposit.
ARE THERE ANY SELECTION PREFERENCES?
Include a description of the selection preference here.
---
HOW IS RENT DETERMINED?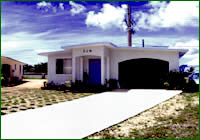 Your rent, which is referred to as the Total Tenant Payment (TTP), would be based on your family's anticipated gross annual income less deductions, if any. HUD regulations allow GHURA to exclude from annual income the following allowances:
$480 for each dependent; 
$400 for any elderly family, or a person with a disability; and 
Some medical deductions for families headed by an elderly person or a person with disabilities. 
Based on your application, a GHURA representative will determine if any of the allowable deductions should be subtracted from your annual income. Annual income is the anticipated total income from all sources received from the family head and spouse, and each additional member of the family 18 years of age or older. The formula used in determining the TTP is the highest of the following, rounded to the nearest dollar: 
30 percent of the monthly-adjusted income. (Monthly Adjusted Income is annual income less deductions allowed by the regulations); 
Welfare rent, if applicable; or 
A $25 minimum rent.
---

HOW LONG CAN I STAY IN PUBLIC HOUSING? 
In general, you may stay in public housing as long as you comply with the lease and as long as your family's income is within the public housing income limits.
TECHNICAL GUIDANCE: 
The Public Housing program regulations are at 24 CFR Part 960. Additional information about the Public Housing program can be found by visiting the Public Housing program web pages at the U.S. Department of Housing and Urban Development web site.